There's nothing more satisfying than installing a new feature in your home yourself! Not to mention, going the DIY route is an excellent way to save money.
A DIY patio is a great investment that is sure to provide you with years of value in outdoor entertainment. You can make the most of Australia's beautiful sunny days by entertaining your friends and family in your enhanced outdoor space.
And the great news is that installing a DIY patio that is just right for your space is easier and more affordable than you think!
Why Choose DIY Patios Over Fully Installed?
Completing a project always gives a great feeling of achievement, especially when it comes to home improvement. A DIY patio is a perfect option if you are looking for an easy, affordable way to install a patio made to your own specifications.
Building your own patio works out at a lower price than going the fully installed route. Parts are pre-measured and pre-cut with ready drilled holes. With our DIY patios, you can avoid the hassle of sourcing individual materials and tools as well!
There are multiple styles of patios to choose from. Gable roof patios have pitched roofs for easy run-off while flat roofs are usually the most cost-effective option. No matter what you're looking for, our DIY patio kits are versatile and can suit any space.
Installing your own patio may sound daunting but our patio installation kits come with easy to follow instructions. Choosing a pre-made patio kit also means you do not have to risk dealing with unreliable contractors.
Whether you have an outdoor space you aren't quite sure what to do with or are a weekend warrior looking for the next big project, a Do-It-Yourself patio may be the perfect thing for you!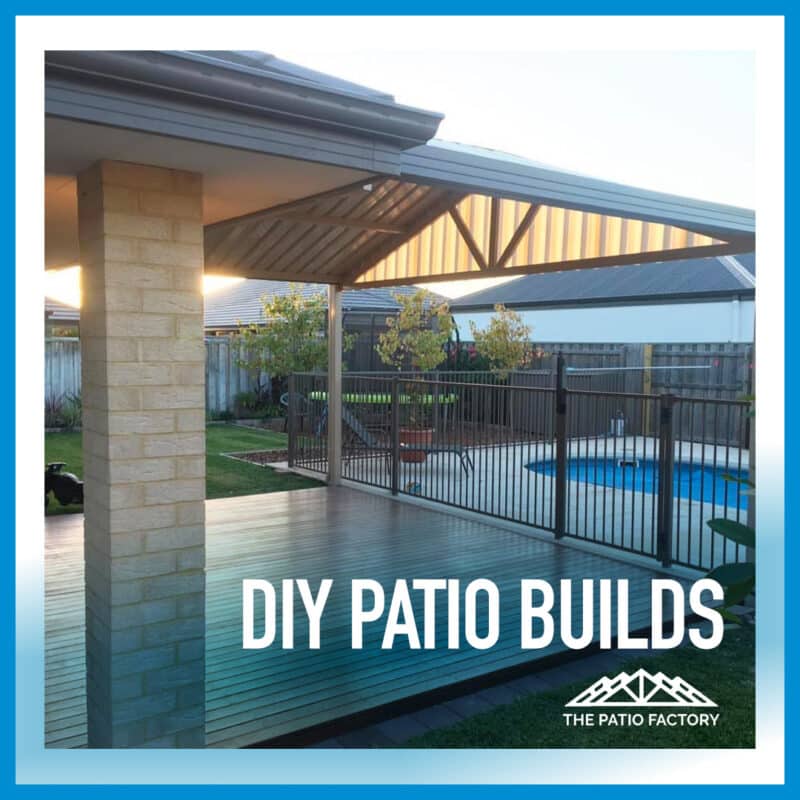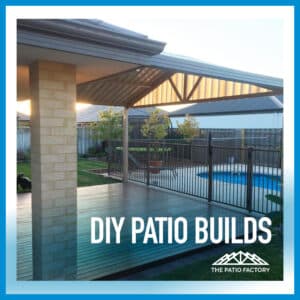 What To Look For In A DIY Patio Kit?
When it comes to DIY patios, more and more options are becoming available on the market. Before you jump at the first offer, you should check that the product you are buying comes highly recommended.
Make sure that you get a patio kit that fits your individual specifications and preferences including colours that match your existing structures. 
Good DIY kits for patios should meet most of the below criteria:
Certified quality that is engineer approved

Assistance with the council and building approvals

Long-lasting, weather-resistant materials

Friendly and helpful customer service from the supplier

Locally manufactured products

Reasonable pricing 

Options for materials, colours and design customisation

Includes all components

Pre-drilled parts

Easy to follow instructions
Contact Us For A Custom Quote On Your Perth DIY Patio
Our experts in patio construction with years of experience are ready to help you design and build your own custom DIY patio to fit your home. Whatever you are looking for, we can supply the right components from frames and roofing slates down to the very last screw.
Contact us today for more information or a quote individually tailored to your unique requirements.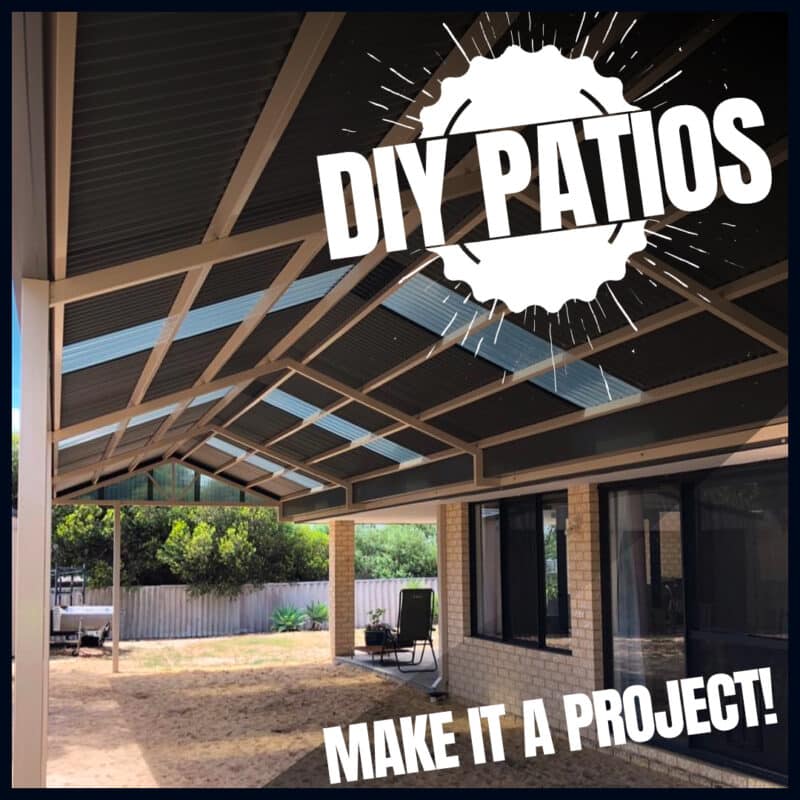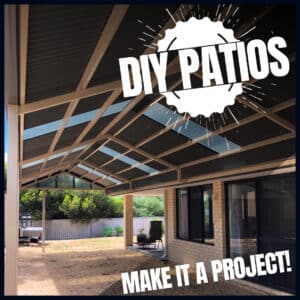 Patio Designs
Patio Roofing Options
Free On-site Quote and Measure
Call us Today!
(08) 9451 5777